Christmas is almost upon us. The Birmingham Frankfurt Market is already surrounding Piccadilly Arcade and that means that there are only a few precious weeks left to find that perfect gift for a loved one or family member.
Nothing beats finding that perfect gift for someone and seeing their face light up on Christmas morning. This is extremely important for Mike Ferguson, owner of Smithsonia gift shop in Piccadilly Arcade. "I love the kick out of giving gifts to close family and friends. Having that moment when a loved one is opening a present you got them, and then knowing that you got it right, nothing beats that. It's very important to me."
Finding that perfect gift can be difficult though, especially a present where thought, care and love shines through. This is where Piccadilly Arcade stands out from the other shopping destinations in Birmingham. The arcade has a whole range of different independent stores that provide the perfect gift for anyone, whether that is a bespoke piece of jewellery from Onyx or a handmade glass sculpture from Smithsonia.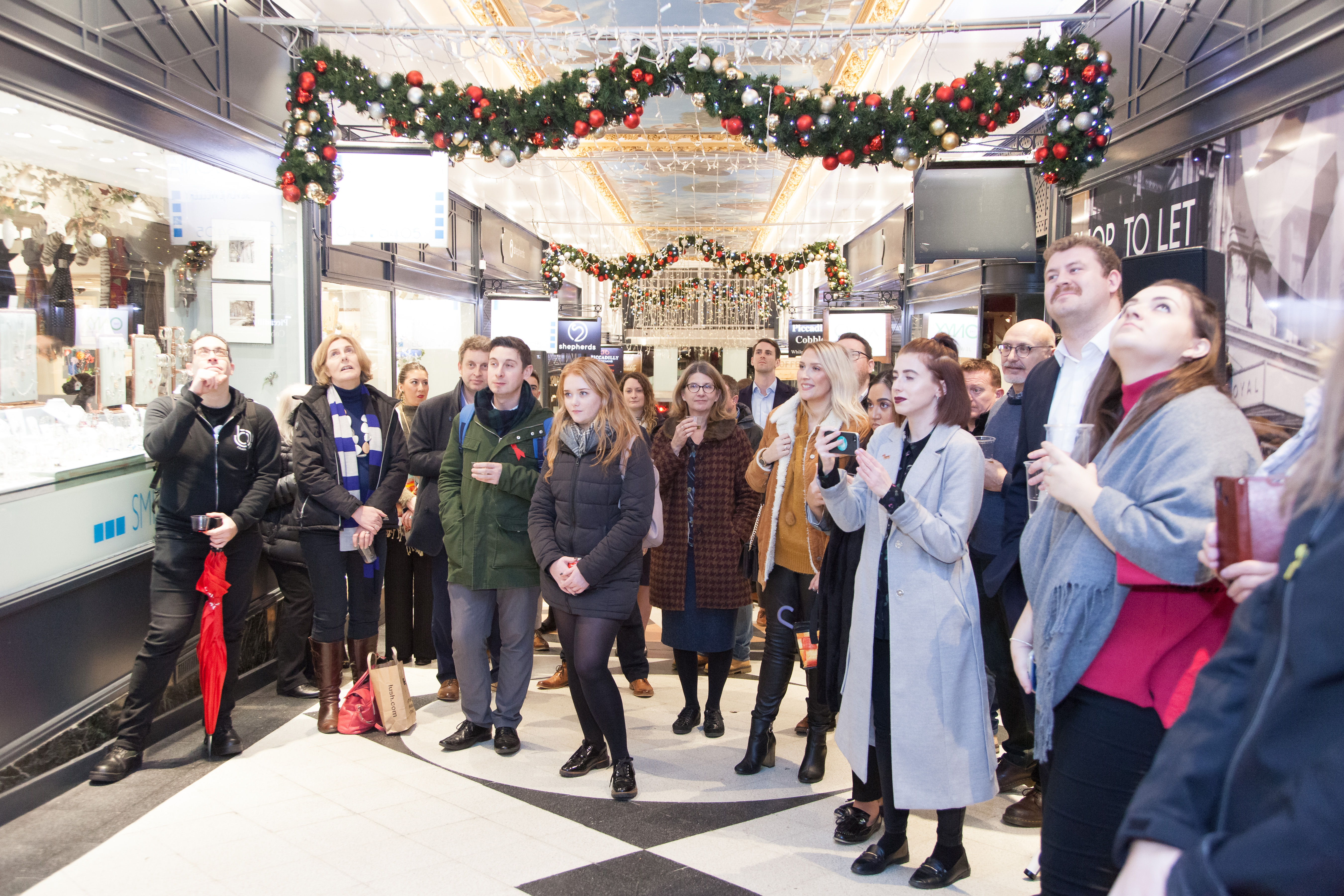 There is a much more personal experience when shopping independent compared to a big retailer too. Like all of the other store owners in Piccadilly Arcade, Michael Walsh, founder of Onyx jewellers, is constantly advising his customers and helping them to pick a perfect tailored gift for a loved one. The bespoke element of shopping in independent stores also adds to the experience too. Nothing says care more than a hand-made gift such as a sculpture from Smithsonia or a piece of jewellery in Onyx.
Phil Hall, a customer in Onyx jewellers also commented that, "anybody can go to a big retailer to get a piece of jewellery, but when you come into a place like Onyx, where it makes bespoke pieces of jewellery, it shows that you have put thought and care into your gift. Nothing compares to that." Make sure you come by and visit us this December. That perfect gift for a loved one is waiting for you in Piccadilly's historic arcade.
""We don't follow big brands, we look for individual makers with small creative businesses. We stock products which aren't available everywhere. You can get something really bespoke and unique for a loved one in Smithsonia."

Mike Ferguson

Smithsonia