You've probably walked through on your morning commute. Maybe even popped in to grab a last minute birthday present for someone. But, have you ever stopped to take in the unique architecture and beautiful interior of Piccadilly Arcade? The shopping arcade in the heart of Birmingham city centre, with and abundance of history, dating back to pre-wartime Britain.
Built in 1910, Piccadilly Arcade was originally built to home a cinema, and after a planning application was submitted in February 1910, 'The Picture House, New Street' was opened by Lady Noreen Bass later that very same year, on 20 October. When it initially opened, The Picture House, was an incredibly exclusive destination, with a décor to rival even the most expensive hotels. The auditorium was very grand itself, and comprised of a staggering 600 seats and 150 in the stalls, a large cinema for the time.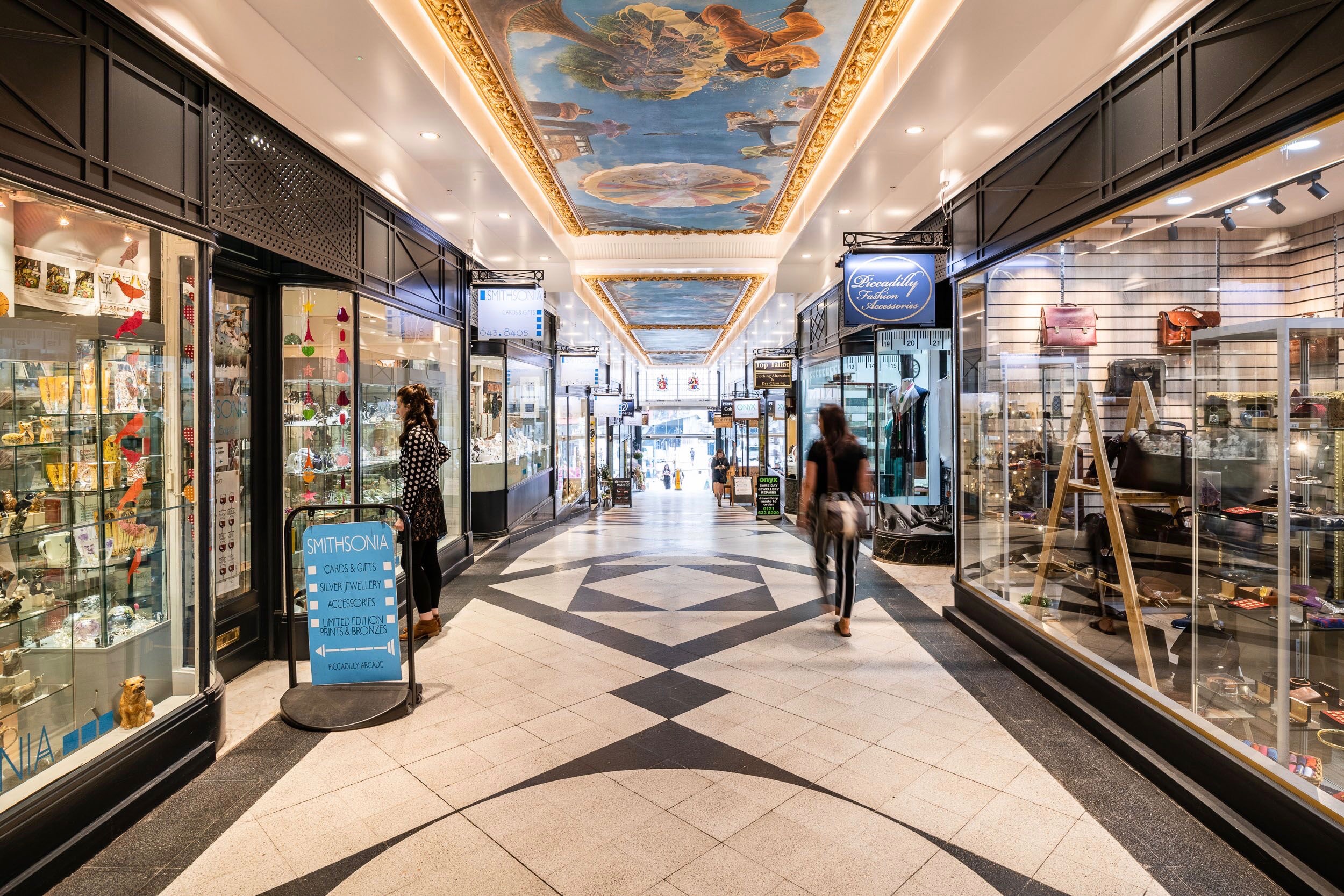 Despite its growth over the years, with new screens being added, in 1926 the cinema closed, and Piccadilly Arcade was born. With the Arcade came the beautiful ceiling mural. The arcade wanted to position itself as a shopping destination, and the mural is focused around the theme of time, which reflects the passage of time lost viewing the beautiful ceiling artwork. The mural evolved through many different ideas, but the final piece revolved around a year of a life. The shops you now see are still in the original building, under the original artwork, created all those years ago, but are now filled with a vast variety of shops, all offering something unique. So, next time you're visiting, why not stop and take in the pure splendour of this unique shopping arcade!